Slip and trip accidents can happen anytime, anywhere. They can happen indoors as well as outdoors. Wet floors, uneven flooring, ripped carpeting or broken pavements are just some of the many factors that typically cause slip and trip accidents.
When you enter a shopping centre, department store, cinema, or any other type of commercial premises, the last thing you expect is to slip and trip and injure yourself. Most organisations do have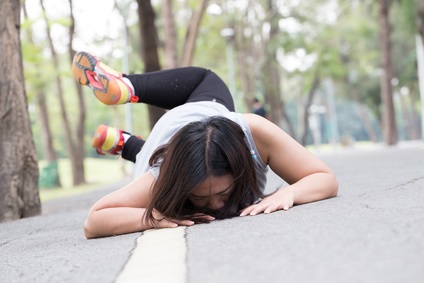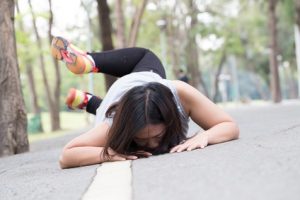 stringent policies in place to minimise the chances of their employees or visitors slipping and falling. Similarly, even local councils are legally bound to take measures to ensure roads and pavements are safe for pedestrians and there are minimal chances of them slipping and tripping. Unfortunately, some private organisations and local councils are negligent in their observance of safety and health procedures, resulting in people getting unnecessarily injured through no fault of theirs.
If you are injured in a slip and trip accident that was not your fault and if you can prove that your injuries are due to another person's negligence, you may be entitled to file a compensation claim for your injuries. If you intend to go this route after a slip and trip accident, it is crucial that you consult a personal injury solicitor, who can guide you how to proceed.
How Do Slip And Trip Claims Occur? Can They Be Prevented?
Most slip and trip claims happen because public or private organisations or their employees have been negligent.
Some of the more common reasons for slips, trips and fall claims include but are not limited to:
Badly maintained pavements;
Pavements that are not gritted during winter;
Potholes;
Ill-maintained parks;
Objects strewn around on walkways and aisles;
Oil, water or food spillages;
Trailing cables;
Badly installed, loose or torn carpeting.
In most cases, slip and trip accidents and compensation claims could have been avoided with proper care by the concerned authorities.
Preventing Slip And Trip Accidents In Public Places
The local council can prevent these types of accidents and ultimately slip trip claims in public places such as pedestrian pathways, pavements, and parks, by carrying out inspections on a regular basis and repairing or restoring damaged areas immediately.
Preventing Slip And Trip Accidents On Private Properties
All businesses, from shops, salons and supermarkets, to restaurants, petrol stations, and hotels, are responsible for maintaining their premises and ensuring they are safe for their workers as well as their customers. They are obligated to display signposts to inform visitors when the floor is being cleaned and is still wet. They are also responsible for ensuring that aisles and walkways are clear of clutter and all food and liquid spillages are quickly cleaned to prevent any untoward incident.
If you are injured for example in a slip and trip accident while shopping that was due to the fault of the local council or a business owner, you may be entitled to file a slip and trip claim for compensation. In order to win such a claim, you must be able to provide proof that:
Your injuries were caused in the slip and trip accident.
The slip and trip accident resulted from somebody else's mistake or negligence.
Important Things To Do After A Slip And Trip Accident
If you are injured in a slip and trip accident, it is crucial to maintain all records so you can use them to strengthen your case.
Use your mobile phone to take photos of the accident site. Ideally, the photographs should highlight what caused the accident, whether it was a torn carpet, an item that obstructed your path, an oil spillage or anything else. Also take photographs of your injuries.
If possible, get the names, address and contact details of witnesses who would be ready to give a statement supporting your case.
If you are injured severely, call for an ambulance right away. Make sure you stay still until the ambulance arrives. Keep the records of doctor's visits safe as you will need these later on. Also, retain receipts of all treatments and medications that the doctor prescribes.
Contact A Personal Injury Solicitor For Expert Legal Advice And Representation
Typically, compensation claims related to slip and trip accidents have a 3 year statute of limitations, which means you must file the case within 3 years of the accident. Failure to file your claim within that time limit could cause you to lose out of the compensation due to you.
What You Can Claim For In A Slip And Trip Claim
Slip and trip injuries can result in injuries that range from mild sprains and bruises to more severe breaks, fractures and even head injuries. These injuries may require extensive medical treatment, which could be short or long term.
If you are injured in a slip and trip accident you may be able to claim for all your medical expenses, from the doctor's consultation and diagnostic tests, to all non-surgical treatment, prescription medicines, surgical procedures and even long term physiotherapy. You can even claim for the cost of travelling to and from the hospital or clinic for your treatment.
That's not all. In addition to the actual and projected long-term medical expenses, you may also be entitled to claim for any salary cut or bonuses lost from being forced to miss work. Courts also compensate slip and trip accident victims for their emotional pain and distress.
Slip And Trip Claim Personal Injury Solicitor
Personal injury claims are notoriously difficult to win. You should only consider filing the slip, trip and fall claim yourself if you are well-versed in this area of the law. If you aren't, you will be much better off contacting a legal professional to represent you. Our personal injuries solicitors have vast experience handling similar cases and will be able to give you the best advice as to how to proceed if they think you have a strong case in your favour. We will give you the best chance of getting the total amount of slip, trip and fall compensation due to you.