If you are injured through no fault of your own, you might decide to sue the party responsible for your suffering. To help make the claims process easier, you might consider working with a personal injury or medical negligence solicitor. So that more people can benefit from specialist legal representation, many solicitors (including ours) provide a No Win No Fee service. As a result, you will only pay for your solicitor's work if you are compensated.
If you're seeking damages for an accident at work, medical negligence, a slip, trip or fall, a road traffic accident or any other type of no-fault accident, knowing that you won't need to pay for your solicitor's work unless you are compensated will certainly make everything a little less stressful.
We can help if you do wish to make a personal injury claim. Our advisors will happily explain your options during a no-obligation telephone consultation. As well as supplying free legal advice, your advisor could refer your case to a specialist solicitor if there's a reasonable chance that you'll win your case. Of course, if they accept your claim, you'll be represented by them on a No Win No Fee basis.
Are you ready to start a claim right away? If so, please call us on 0800 652 1345 today to start the ball rolling. To find out more about how No Win No Fee injury claims work before getting in touch, please read on.
Benefits of No Win No Fee solicitors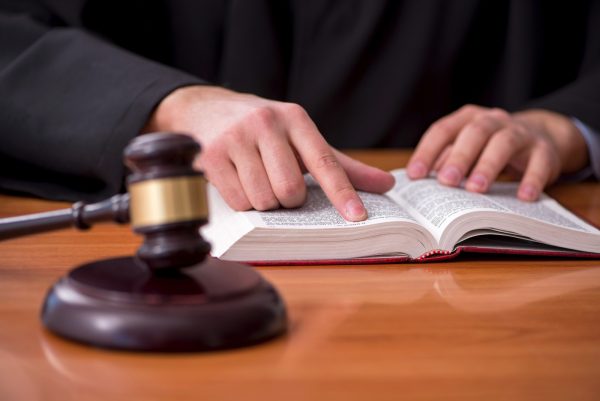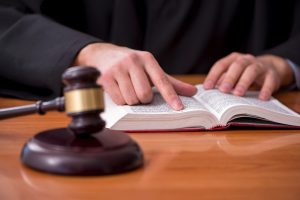 Some of the benefits of using our No Win No Fee personal injury solicitors are that:
You don't need to pay your solicitor in advance for their work.
If your claim is won, your solicitor's success fee is taken directly out of your compensation.
You won't pay your solicitor a penny for their work if your claim is lost.
As you can see, if your claim is accepted, you won't have to worry about the high cost of solicitors fees.
When can you use a No Win No Fee agreement?
Many different scenarios can lead to compensation claims. Some of the most common No Win No Fee claims our solicitors handle include:
Usually, your claim will be made against an insurance policy held by the defendant. This could be a public liability policy, motor insurance policy, travel insurance policy or employers liability policy. Our solicitors are familiar with what evidence insurance companies might ask for to prove who was liable for an accident. Therefore, if they work for you, they'll prepare a concise and professional claim and try to ensure nothing is left out.
To see if we could help you make a No Win No Fee claim, please contact an advisor today.
Can I make a No Win No Fee claim?
It's difficult to say whether you'll have grounds to claim compensation on a No Win No Fee basis until your case has been reviewed properly. That's why we provide a free initial consultation. During your call, we'll try to ascertain whether:
The defendant (the company or person you're claiming against) owed you a duty of care; and
Because of their negligence, an accident or incident occurred; and
Due to that negligent act, you were injured or made ill.
If all of the above is true in your case, one of our No Win No Fee solicitors may accept you as a client.
Duty of care is something we can discuss when you call. Our advisors and lawyers have a good understanding of when it will apply. Some examples include that:
All road users owe each other a duty of care to drive safely and protect each other.
Employers must try and protect the welfare of staff whilst working.
Medical professionals have a duty of care to try and protect the well-being of patients in their care.
Building owners or occupiers have a duty of care to try and keep their premises safe for visitors.
Once a duty of care has been established, you can move on to proving what caused your accident to happen. We'll look at what evidence you can use in No Win No Fee claims later on.
How do No Win No Fee agreements work?
At the start of the No Win No Fee claims process, your solicitor will review what happened and how you were injured. After that review, you will be sent (usually by email) a Conditional Fee Agreement (CFA) if you're both happy to continue with the claim.
The CFA is a formal No Win No Fee contract that explains that:
Your solicitor will work on your claim without being paid for their work in advance.
You won't be required to pay for their work unless you are paid compensation.
A success fee will be directly deducted from the compensation you are paid.
The success fee is listed in the CFA as a fixed percentage of any settlement that's secured for you.
By law, you cannot be charged more than 25% of your compensation if your case is funded by a CFA.
What if I lose my No Win No Fee compensation claim?
The idea of claiming on a No Win No Fee basis is that you won't pay a penny in legal fees if your case is lost. That means it is your solicitor who is taking on the financial risk and not you. If you make your No Win No Fee claim with our solicitors and your claim fails, you won't be asked to pay for any of your solicitors time, effort or costs.
To mitigate the risks involved in losing a claim, an insurance policy may be taken out on your behalf called After The Event (ATE) insurance. This could cover the costs of any medical fees or court costs accrued during the claims process.
Our solicitors offer a No Win No Fee service for all cases that are taken on. That means you can be sure you won't end up with huge legal bills if your case fails. Want to see if we could help you claim? If so, why not get in touch today?
Time limits for No Win No Fee personal injury claims
If you do want to seek damages for your personal injuries, you'll need to begin within 3-years of:
The date you were injured in an accident; or
When your injuries were diagnosed by a medical professional (the date of knowledge).
It's often best to get the No Win No Fee claims process started right away. That's because you'll probably find it easier to recall what happened. Also, if liability for your injuries is admitted by the defendant, your solicitor could ask them to pay for private medical treatment before the value of your claim has been finalised.
You won't need to worry about the 3-year time limit if making a No Win No Fee claim on behalf of a child. A suitable adult (litigation friend) can claim for a child at any point before they are 18-years old.
Generally, where the defendant takes responsibility for your injuries, claims can be settled quite quickly in as little as a few months. If more investigation is needed, commonly for clinical negligence, the claim could take more than a year.
Would you like to start a No Win No Fee compensation claim today?
We are ready to help if you'd now like to talk to us about starting a No Win No Fee compensation claim. Whatever you decide to do, an advisor will review your options for free and provide free legal advice.
If the claim is accepted by one of our solicitors, they'll fight your corner to try and secure the maximum level of compensation possible. They'll collect the evidence, arrange for medical reports and deal with the defendant on your behalf.
Remember, your solicitor will provide their legal expertise on a No Win No Fee basis if your claim is accepted. Why not call today on 0800 652 1345 to see if we could help you?
Thanks for reading this guide on No Win No Fee personal injury claims, and if you need anything further, please let us know via our live chat service.