Pedestrian accident claims can often be very serious as the lack of any protection makes pedestrians more vulnerable to serious injury. As a pedestrian, you are at high risk of being hit or getting knocked over by cars and other vehicles if the driver is careless.
If you are involved in any type of pedestrian road traffic accident while walking around the streets of the UK because of another persons negligent then you will almost certainly have grounds to file a pedestrian accident claim.
Common Reasons For Pedestrian Accident Claims In The UK
A few road traffic accidents involving pedestrians are caused by the pedestrians themselves because they were reckless, inattentive or sometimes because they were drunk. However the majority of pedestrian accident claims are caused in instances where:
The driver was speeding and could not stop in time.
The driver tried to beat the amber light or simply ran through the red light.
The driver was talking or texting on their mobile phone or focused on the GPS.
The driver was distracted and failed to keep a proper lookout.
The driver was not focused on the road.
The exact reason why the car collided into you does not matter. Whatever the reason, if a car or other vehicle such as a motorcycle or lorry hits and injures you while walking, you may be entitled to compensation from the errant driver.
Starting A Pedestrian Accident Claim
As with any other type of compensation claim, the onus is on you and your legal representative to prove that your pedestrian accident was caused by the other person's negligence or error in judgment.
Here are a few things you can do to help strengthen your pedestrian accident claim:
Get photographs that clearly show details of the accident scene.
File a report of the accident at the nearest police station.
Get the name, contact details, address and insurance details of the offending driver.
Get the names, contact details and addresses of other pedestrians or bystanders who witnessed the accident.
Seek medical attention for your injures at the earliest and keep records of the doctor's diagnosis and all treatments.
Keep a record of all expenses directly related to the pedestrian accident – medical bills, transportation to and from the hospital, purchase of any type of mobility aids.
Contact a personal injury lawyer at the earliest.
Pedestrian Accident Compensation
The exact amount of pedestrian accident compensation will vary depending on the circumstances of the accident and the extent of your injuries and is best discussed with one of our solicitors so they have the full details (at no cost). For example, if you were a pedestrian hit by a car settlement amounts can vary tremendously due to various factors. Some of the factors that will be taken into consideration to determine the compensation due to you may include:
How severe your injuries are.
Cost of medical treatment including all prescribed medication and recommended procedures.
Cost of travelling to and from the hospital for medical treatment
Damages to your personal property.
Mental trauma.
Cost of short term or long term rehabilitation.
Lost income due to having to stay away from work.
Loss of perks or promotions because of having to stay away from work.
Out of pocket expenses for purchase of mobility aids, hiring a home-nurse or making structural changes to the home or to your vehicle to accommodate your disabilities.
If your doctor certifies that your injuries are severe and require long term treatment, the projected cost of the future treatment is also taken into consideration when calculating the compensation due to you.
The earlier you contact a personal injury solicitor,  the sooner you can get the money due to you so you can work on getting your life back on track.
What Our Personal Injury Solicitors Can Do For You
Contacting our personal injury team is the best thing you can do if you are considering filing a pedestrian accident claim.
First of all, you will not have to worry about where to get the money from to cover the legal fees. In order to make our services more accessible to accident compensation claimants, our personal injury solicitors offer their services on a Conditional Fee basis. This is also called a No Win No Fee agreement. According to the terms of this agreement, you are not liable to pay any fees till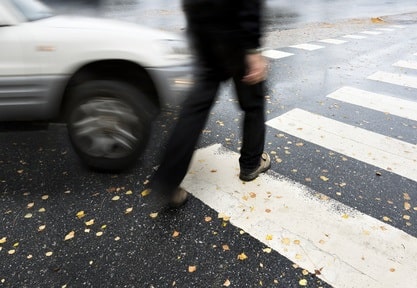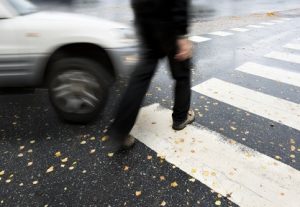 after the case has been decided. You only pay if our pedestrian accident solicitor wins the case for you but this will all be clearly explained to you before you agree to anything.
All of our personal injury solicitors have the necessary experience and expertise to build a strong case that will not just help you win the case but will also help you get the maximum pedestrian accident compensation for the injuries that you have suffered.
Many pedestrian accidents are hit and run cases. Knowing the serious consequences involved in hitting a pedestrian, some drivers just drive away from the scene. In such cases, an experienced personal injury lawyer would know how to proceed and make sure you get the compensation due to you.
There are strict time limits for filing a pedestrian accident claim. Your pedestrian accident claim must be filed within three years from the date of the accident. When you choose a specialist personal injury solicitor to represent you, they will work quickly and efficiently to put together your case and file it within the stipulated time, leaving you free to focus on healing from your injuries and to spend time fulfilling your other personal and professional commitments.
Call us now on 0800 652 1345.