Once the exclusive preserve of those in the fashion and glamour world, cosmetic surgery has now become more affordable and more commonplace, with thousands of people across the UK undergoing cosmetic procedures every single year. While most people are happy with the outcome of their treatment, mistakes during cosmetic surgery are possible and can lead to quite serious injuries. Compensation for cosmetic surgery could be claimed if a mistake was made because of surgical negligence that has caused you to suffer.
Whether your cosmetic surgery claim is against a plastic surgeon, doctor, beauty therapist or technician, this guide will explain your options. We'll look at what forms of cosmetic surgery negligence could allow you to seek damages and provide information on how you prove what happened.
If you do decide to claim compensation for cosmetic surgery negligence after reading this guide, our team can help. We provide a no-obligation review of your case and free legal advice about your chances of being compensated. We also have a team of specialist medical negligence solicitors who can help. If your claim is strong enough, and a solicitor agrees to represent you, they'll work on a No Win No Fee basis. That means there won't be any solicitors fees payable unless you are paid compensation.
Do you already know that you'd like to start a claim? If so, please call our team on 0800 652 1345 to begin the claims process. Otherwise, if you'd like a bit more information on how cosmetic surgery claims work, please read on.
Common cosmetic/plastic surgery procedures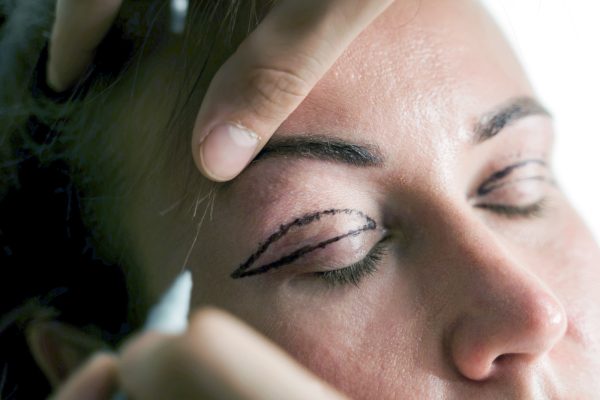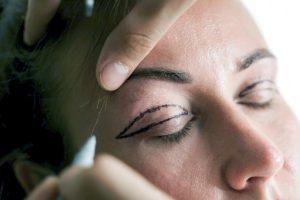 While any cosmetic surgery procedure is in fact a medical procedure, the difference between the two is that cosmetic surgery is not usually undertaken for health reasons. It is most commonly an elective procedure that is usually carried out to alter the structure, appearance, colour, position or texture of one or multiple body features to achieve what the patient perceives as a more desirable outcome.
We have a team of medical negligence and personal injury lawyers who could help if you've suffered because of negligent cosmetic surgery. They could help with:
Chemical peel claims.
Plastic surgery claims.
Tummy tuck claims.
Breast augmentation claims.
Cosmetic dental claims.
Brow lift injury claims.
Eyelid surgery claims.
After reading this guide, please get in touch if you believe you should be paid compensation for cosmetic surgery negligence.
Can I claim compensation for cosmetic surgery negligence?
There's no point taking on a cosmetic surgery negligence claim unless you can show:
That the medical professional who treated you was negligent (called breach of duty). This means they will have acted below the standard that can reasonably be expected of a competent professional in their field.
As a result of their negligence, you were injured or made ill (causation).
The second statement above is really important if you're to be compensated for cosmetic surgery negligence. No matter how poorly the doctor or surgeon who treated you acted, you won't be compensated unless you can prove that their actions caused you to suffer. We'll therefore explain what evidence you could use to do this later on.
What could I claim cosmetic surgery compensation for?
You might think that compensation is paid as a fine for the medical professional who caused you to suffer. That's not the case, however. Instead, compensation for negligent cosmetic surgery aims to put you back into the position (or as close as possible) you were in before the incident in which you were injured.
Your solicitor will discuss exactly how you've suffered to assess what compensation you'll claim for. The two elements of your claim are called general damages and special damages. They can consist of compensation for:
The physical and mental harm caused by your cosmetic procedure.
Any out of pocket costs like travel expenses.
Medical costs including the cost of remedial treatment.
Any earnings you've lost because of your injuries. This could also consider any future reduction to your earnings too.
The cost of care.
Surgical negligence medical assessment
The cosmetic surgery claims process requires claimants to attend a medical assessment if necessary. This is not something to be concerned about. Your solicitor will usually try to arrange a meeting with a local independent specialist so you won't need to travel far.
During your appointment, the specialist will review the current state of your injuries from the cosmetic surgical negligence. Then they'll discuss how you were affected both physically and psychologically. Once the meeting has ended, they'll produce a report for all parties involved in your claim. This will list your initial injuries and explain your future prognosis.
What would constitute negligence in a cosmetic surgery claim?
As mentioned above, if you've suffered because of negligence during cosmetic surgery, you could be compensated, but what constitutes negligence? We've listed some examples of cosmetic surgery negligence below that you could claim for. They include:
If the risks of your surgery were not properly explained before you were treated.
Where alternative options to surgery were not considered.
If your previous medical history was not taken into account.
If you suffered a reaction to drugs that you were known to be allergic to.
If you were promised an outcome that was not possible.
Where wounds became infected because of poor aftercare.
If you suffered avoidable nerve damage during surgery.
Where the wrong equipment was used to perform your surgery.
If the wrong procedures were followed during surgery.
Remember, any of the above could entitle you to claim compensation for cosmetic surgery if they caused you to suffer. This could involve claims based on any injuries, mental harm or financial losses. Want to check if you're eligible to claim? If so, please call 0800 652 1345 today.
Providing proof of cosmetic surgery negligence
If you do pursue a cosmetic surgery negligence claim, you'll need evidence to prove what happened and how you've suffered. As explained earlier, a medical assessment will help with this. Other evidence you could provide includes:
Copies of correspondence. Any letters or emails regarding your treatment should be retained. They may show that you've been advised incorrectly about your cosmetic procedure.
Photographic evidence. If you have any visible injuries, you should take pictures of them. You should do this at regular intervals throughout your recovery and after any corrective surgery.
Medical records. If you were treated at a hospital or by your GP after negligent cosmetic surgery, you could ask for a copy of your medical records. These can be used to show what injuries were diagnosed and what treatment was required.
Witness statements. You should provide details of anybody who was with you during your consultation. Your solicitor might ask them for a statement about how things were explained to help establish the facts.
Complaint letters. If you filed a complaint with the company that treated you, keep copies of their responses.
Financial records. As you might be able to claim back any costs linked to your injuries, we'd suggest holding on to any relevant receipts.
As well as securing evidence that could help with your cosmetic surgery claim, you may wish to keep a diary. This could be used to keep a record of the days you couldn't work, had to attend medical appointments or missed out on social events.
As part of our free review of your claim, we'll consider any evidence you've collected and let you know if anything else is needed that we could help to get.
Can I claim compensation if I've signed a waiver?
You might think that you can't be compensated if you've signed a waiver or consent form before cosmetic or plastic surgery. That's not always true though. One of our solicitors could help you to claim if it can be shown that you signed the form without being properly advised.
Legally, medical professionals must now tell you about all of the potential risks involved with surgery (informed consent), not just the relevant ones. These should all be documented on the consent form before you sign it. Also, while there are always risks associated with cosmetic surgery, a consent form can never stop you from claiming for negligence.
If you believe that you consented to treatment without being properly informed, why not get in touch today?
Cosmetic surgery negligence claims FAQs
Here are some answers to frequently asked questions about cosmetic surgery claims:
Can I claim back the cost of corrective cosmetic surgery?
If your claim is successful (where the defendant admits liability for your injuries), the cost of correctional surgery could be included in your settlement. Also, if liability is admitted early on in the case, your solicitor could request an interim payment to cover the cost so you don't have to wait for the claim to be finalised before treatment can begin.
Will I need to go to court to claim compensation?
The claims process is designed to allow both parties to settle cosmetic surgery claims amicably. In our experience, very few cases need to be heard in court. Your solicitor will always try to present evidence to the defendant to try and prove what went wrong. If liability can be agreed upon, negotiations about compensation levels can begin.
What are the time limits for cosmetic surgery negligence claims?
Claims must be made within a 3-year limitation period. Usually, this will begin from the date you were treated. However, if your injuries were not diagnosed until later on, the 3-year time limit can begin from the date of knowledge.
How long do cosmetic surgery claims take?
No two cosmetic surgery claims are the same so there's no definitive answer. However, if you've suffered minor injuries and the defendant admits liability, you could be compensated within a matter of months. If the extent of your injuries is not yet fully understood or more medical investigation is needed, claims might take over a year to be finalised.
Who do I claim compensation against?
Compensation for negligence in cosmetic or plastic surgery could be made against the doctor, surgeon or practitioner directly. However, the claim is more likely to proceed against the company they worked for. That might mean claiming against the NHS, a private clinic or a beauty salon.
If you have any further questions about cosmetic surgery compensation, please speak to an advisor today.
No Win No Fee cosmetic surgery claims
We realise that the high cost of hiring legal representation for a cosmetic surgery claim might put you off. However, we can reduce your concerns by telling you that our team of solicitors offer a No Win No Fee service for all accepted cosmetic surgery claims.
That means your solicitor can begin working on your case without any upfront funding. Also, you won't need to pay their fees if your claim fails.
Before accepting your claim, a solicitor will review its chances of success. If they are happy to work for you, you'll be sent a Conditional Fee Agreement (CFA). This is the No Win No Fee agreement used to fund your solicitor's work.
The CFA will show what work will be carried out on your behalf. It will also explain the success fee you'll pay if your claim is won. Success fees are expressed as a percentage of your compensation that will be retained by your solicitor to cover the cost of their work.
Importantly, success fees are legally capped to 25% of your settlement amount when using a CFA. To see if you can claim compensation for cosmetic surgery on a No Win No Fee basis, please call an advisor.
Starting a cosmetic surgery negligence claim today
We hope that you've found this guide on cosmetic surgery claims useful. We are ready to help if you have decided to take action. If you call our team of specially trained advisors on 0800 652 1345, they will:
Review your claim for free with you.
Consider any evidence you've supplied.
Provide free legal advice on your options and explain your chances of being compensated.
There's nothing to lose by calling and you're under no obligation to proceed. However, if your claim does appear to have strong grounds, we could pass it to a medical negligence lawyer from our panel. If they decide to work for you, they'll provide a No Win No Fee service.
Thank you for reading our guide to cosmetic surgery negligence claims, and if you need any further information, please use live chat to get in touch.