Last updated on September 13th, 2021 at 02:04 pm
When you consider that there are in excess of 36 million vehicles registered in the UK it will come as no surprise to learn that car parking accidents are fairly common. While the vast majority of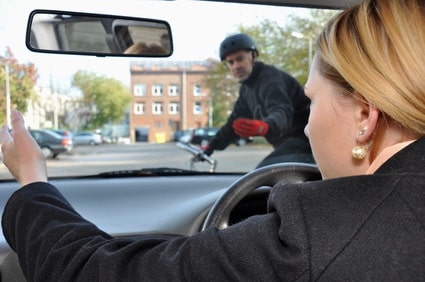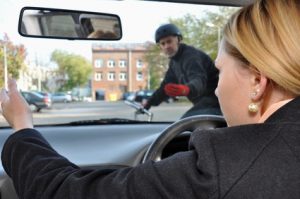 car parking accidents will result in relatively minor bumps to the vehicle and little or no injuries to the passengers, this is not always the case. If you believe that you have been injured in a car parking accident as a result of negligence by a third party then you should seriously consider lodging a car parking accident claim.
There is also the issue of damage to your vehicle but this should be covered by insurance taken out by the perpetrator. There will be occasions where the third party has no insurance for their vehicle although thankfully there are schemes in place to address this.
Ignorance To A Car Parking Accident Is Not An Excuse
How many times have we heard negligent third parties saying "Sorry, I did not see you" after causing a car parking accident? Unfortunately, ignorance is not an excuse and it is the duty of every motorist to not only look after their vehicle and their passengers but also ensure the safety of other car park users and pedestrians. The Highway Code confirms that:
Before moving off you should: use all mirrors to check the road is clear, look around to check the blind spots, signal if necessary and look round for a final check.
This is relatively straightforward although unfortunately these instructions are not followed by all car park users. Failure to be aware of your surroundings, oncoming vehicles and pedestrians could result in serious injuries and potential large car park compensation claims.
Proving Negligence In A Car Park Accident
If you have been the victim of a car parking accident you need to prove negligence on behalf of the third party in order to lodge a claim for compensation. Unfortunately, we see a number of incidents where there are no witnesses and no CCTV cameras although popular dash cams are starting to become a very useful tool for car accident victims. There are a number of actions you should take in the event of suffering an injury as a consequence of a car parking accident which include:
First and foremost, it is vital that you seek medical assistance if you have been injured in a car park accident. At the time it is easy to feel the adrenaline rush which can mask pain and suffering which only becomes obvious some hours later. If there is the slightest chance that you have suffered an injury, no matter how small, it is vital that you seek medical assistance straight away. This will ensure that any treatment is administered as soon as possible and will also lead to details of your injuries, the incident and the circumstances being placed on your medical records.
Details of your injuries, as confirmed by a medical professional, can prove to be extremely useful when pursuing a car park accident claim through the courts. You may be asked to take a secondary medical examination with an unconnected third-party with this is something that your chosen legal representative will advise upon.
Make notes of the car park accident.
Photographs, witness statements and where applicable, CCTV coverage, can prove extremely valuable when attempting to prove negligence in a car park accident. It will obviously depend upon the injuries you have sustained as to how and when you are able to gather more information about the incident but it is something to bear in mind.
If you are unable to take photographs and collate witness information then perhaps an uninjured third-party accompanying you may be able to assist. Any incriminating photographic and witness statement evidence will go a long way to proving negligence when pursuing a car park compensation claim.
As when you're able, it is extremely helpful to write down an in depth description of the incident, where it happened, when it happened and in your view, why it happened. This report will be used as the basis to lodge your claim if your personal injury solicitor believes you have a valid case.
Legal Assistance From A Personal Injury Solicitor
Once the relevant medical treatment has been received and you have put together a detailed timeline of the car parking accident, it is then time to seek the assistance of a personal injury solicitor. They will very quickly be able to advise you whether you have a case, whether negligence may be split or even challenged, and the level of potential compensation. The detailed report of the incident will form the basis from which a decision is made and therefore everything must be placed on the table to give the overall picture.
The vast majority of law firms will offer a No Win No Fee arrangement where any compensation payment will be split between the two parties on a prearranged basis. In many ways the fact that a personal injury solicitor is willing to take on your case on a No Win No Fee arrangement proves they are extremely confident of a successful outcome.
Compensation Calculation For Car Parking Accident Claims
When calculating any potential compensation for a car parking accident claim the figure will obviously depend upon the severity of injuries, the impact on a person's life and the level of negligence by any third party. When it comes to personal injury claims there are two specific types of compensation for which you can claim. The first is general damages, which includes compensation for:
Pain and suffering.
Life changing injuries.
Mental trauma.
The second type of injury is known as special damages and while general damages can vary enormously, special damages relate to historic and future financial liabilities. These include elements such as:
Loss of earnings.
Future loss of earnings.
Adaptions to your home.
Medical expenses.
Future medical expenses.
Additional transportation costs.
It is worth noting that both general damages and special damages can be claimed by the driver and/or passengers of the vehicle involved in the accident – and also pedestrians.
Hit And Run In A Car Park
Unfortunately there are times where the perpetrator fails to stop and address a car parking accident and sometimes they are never found. Many people are under the impression that if the perpetrator escapes the scene then there is no point pursing a compensation claim. Thankfully, the insurance industry has in place a scheme funded by members known as the Motor Insurance Bureau. You can visit the MIB website here.
This body is able to pay out compensation for injuries sustained as a result of negligence by a third party even if the third party escapes unknown or is found not guilty in a court of law. The reason the Motor Insurance Bureau is able to pay out even on not guilty verdicts is because the level of evidence required is less than that of the law courts. There will obviously need to be reports and information to back up any claim but it is possible to take this route in the event of hit-and-run incidents.
Out Of Court Settlements For Car Park Accident Claims
There will be occasions where it is fairly straightforward and there is irrefutable evidence to confirm that the defendant was negligent and is liable to pay compensation to those who suffered injury in the car parking accident. In these situations it is commonplace for defendants to look towards an out-of-court settlement which will save legal fees and bring the matter to a head as soon as possible.
Sometimes an accident may not be as straightforward as it looks and indeed there may be a case for shared liability between two or more parties. Indeed in some instances the claimant may be shown to be partially responsible which would obviously reduce the resulting compensation payment. In these scenarios it can be more difficult to agree split liability and therefore these are the type of claims which are likely to go to court.
If a car parking accident compensation claim is heard by a judge this is where the detailed report of the incident and witness statements/photographs will prove extremely valuable. It is also imperative that the claimant is not put off at the prospect of giving evidence in the court. Valid claims often lead to changes in driving styles, perhaps a change in the design of car parks, and many people forget these changes can save lives in the future. If the defendant is not held to account in a car parking accident claim for their actions they are unlikely to change their driving style and maybe next time they could inflict more serious injuries or worse.