The term 'personal injury claims' is used to describe a broad range of injury and accident types that one might need to claim compensation for. It could refer to any physical injury sustained in the workplace, on the road, in a shop or in any public place.
Personal injury also covers injuries or illnesses resulting from medical negligence in a hospital or industrial diseases such as asbestos related diseases. The injury does not necessarily have to be physical. Psychological injuries are also covered provided that they meet all other criteria.
Who Can Make Personal Injury Claims?
Anyone who has sustained an injury or contracted an illness or disease as a result of another person's negligence is entitled to file a personal injury claim and claim for compensation.
As a victim of personal injury, you may have varied reasons for wanting to file a personal injury claim. One of the most common reasons is so you can be at least partly compensated for the pain and suffering which has been endured as a result of the personal injury.
When you are injured you may find that you need to take time off from work to recover. Claiming personal injury compensation, for instance a road traffic accident claim, can ensure that you can afford to take the time you need to recover fully, without having to worry about lost income.
Besides medical expenses, loss of income is the single biggest worrying factor for anyone who has suffered any injury. Getting reimbursed for the medical expenses and lost wages can at least help ease this overwhelming financial burden.
Another common reason for filing personal injury claims could be to obtain a sense of justice, whether for yourself or for a lost loved one. Winning a personal injury claim can sometimes make all the difference to you and your family. It can help everyone find much-needed closure and get on with the rest of your lives.
For others, filing for injury may not be about claiming compensation. They may choose this route in an attempt to make radical changes in existing procedures so that nobody else may have to go through the same painful experience.
Time Limit For Filing A Personal Injury Claims
One of the most important factors governing personal injury claims cases is the time limit. In the United Kingdom the standard limit of time within which a personal injury claim can be filed is 3 years. If legal proceedings are not initiated within 3 years, the case is considered time-barred and you are no longer entitled to claim. Many people who lose their accident claim for compensation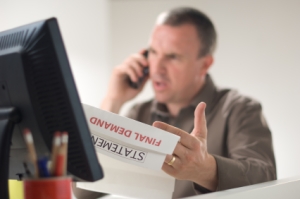 do so only because they waited too long.
The 3-year deadline commences either from the date that the accident occurred or from the date when it was confirmed that your injury was directly or indirectly linked to the original accident or exposure – also known as 'date of knowledge'.
In fatal cases that are directly or indirectly associated with the accident or exposure, the 3-year limitation begins from the date of death.
Different laws apply if the injury occurred outside the United Kingdom, depending on which country the accident occurred in for which you need to make a personal injury claim for, and other factors.
Should You Contact A Personal Injury Solicitor?
There's no question about it. If you are a victim of personal injury, you absolutely should contact an experienced personal injury solicitor. Personal injuries cases can be complicated and time-consuming. When a case is filed, the person or company it is filed against is almost certainly going to contest it, leading to a long drawn-out battle. What's more they could throw every little loophole they can find into the case in an effort to throw it. Unless you are fully conversant with all of the nuances of the law, it is almost impossible to win a accident claims case that you file without the help of a solicitor .
Experienced personal injury solicitors are familiar with the legal process. More importantly, they are familiar with precedents that they can use to leverage even the weakest personal injury case. With the help of an experienced solicitor, the process can be easier and quicker and your chances of winning compensation should therefore be much higher too.
If you are worried about solicitors' fees, you don't have to be. Most solicitors today have a 'No Win No Fee' clause. This means they will first gather all the information regarding the case and will only take it on if you have a strong case. Once they decide to take on your case, they will not charge you any upfront fees. Only after you have won the case and received the compensation are you liable to pay them the percentage that was agreed upon.
In the event that you do not win the case, you do not have to pay any fees at all. For you, it is a no-risk decision and you have everything to gain.
Will Your Personal Injury Claim Be Successful?
Can a personal injury solicitor win your claim? According to the law, if you are injured and it was no fault of yours, you are entitled to claim compensation for the pain and suffering you experience as a result of the injury. You are also entitled to claim compensation for all medical and non-medical expenses related to the injury.
There are three things you will need to prove for your compensation claim to be successful:
That the accident happened and it was no fault of yours
That the accident happened as a result of negligence or breach of a statutory duty
That your injuries and the subsequent expenses and losses that you wish to be compensated for occurred as a result of the accident
For most people, the big question is, when you suffer a personal injury in an accident that was clearly the other party's fault, do you need a personal injury solicitor or can you simply fight the case yourself? In such cases, it is natural for you to think you have a straightforward case and it should be easy to represent yourself and win your compensation case without the help of a personal injury solicitor.
In theory, that is exactly how it should be. However, while the law seems unambiguous when it comes to personal injuries, the reality is riddled with obstacles. It is only when you actually start the process of filing the claim yourself that you are likely to come across several complications that could make this process very tedious and difficult. Also, without proper knowledge of the law, winning the case could be doubtful.
What Does A Personal Injury Solicitor Do That Is Different?
Experienced personal injury solicitors are familiar with the various nuances of the personal injury law. They've pored over precedents and know what will work and what won't. More importantly, they know which facts they can use and exactly how to present them to build a strong compensation case whilst staying on the right side of the law.
Also, because they would have handled several other cases before, they would be more familiar with how insurance companies and various other governmental and legal departments work and who they need to contact within each of these departments when they need to get any kind of documentation or information. This can move the process along much faster.
The Risk Factor
Claiming for a personal injury is a major concern not only for you but also your family and depending on how severe the injury and its effect on your earning potential, it is something that can change your life completely.
The consequences can be far-reaching and can range from pain and suffering to decline in quality of life, mounting medical expenses, loss of present income and loss of potential future income as well. With so much at stake, you really cannot afford to make even a small mistake when filing a personal injury compensation case. A small slip up is enough for the other party's solicitor/lawyer to turn the case around in their favour. Is it really worth taking that chance?
Any person who has gone through the compensation claim process before will always advise against filing the case yourself and instead getting it handled by an expert professional, which would be a personal injury solicitor.
The 'No Win No Fee' Clause
If you are still hesitating about hiring a personal injury solicitor because you do not want to risk or you just cannot afford the down payment on the solicitor's fee, you should know most personal injury solicitors operate on a 'No Win No Fee' clause. Basically what this clause means is the solicitor will take up your case and fight it for you in court without any down payment. You only need to pay the solicitor if your case is successful so you are not really risking anything.
There are of course two stipulations to the 'No Win No Fee' clause:
The solicitor you approach will first evaluate your case thoroughly to determine your chances of winning. Because they are taking the risk of taking up your case without any fee, they will only consider taking it on if you have a strong case.
Upon winning the case, you will have to pay the solicitor's fee, which is usually a percentage of the total settlement. This percentage varies from one solicitor to another and you will have to sign a contract agreeing to the exact amount before the solicitor agrees to represent you.
Considering that your chances of winning are higher if you hire a solicitor to represent you AND you will not be out of pocket till you have actually received the money from the other party, it definitely makes more sense to hire a personal injury solicitor rather than try and fight your case yourself.
Contacting Our Personal Injury Solicitors
Call us today on one of our freephone numbers to speak with one of our expert personal injury solicitors to begin your personal injury claim or for any advice you might need. If it's not a good time to call then you can fill out the form and we will call you back at a time that's better for you. Even if it's simply some free advice you're looking for related to a personal injury claim, we are happy to assist, and be assured that there is no obligation.