If you have been injured in any way due to a road traffic accident within the UK, it's likely that you are entitled to compensation. The average compensation for road traffic accidents varies due to each claimants unique circumstances, however our legal team can help you get both the maximum compensation and medical rehabilitation that is owed to you to aid your full recovery.
Our road traffic accident claims solicitors offer specialist advice and can guide all claimants in accordance to the road traffic accident claim time limits which is 3 years in most cases.
Our job is to to help ensure that all victims of road traffic accidents receive competent support, advice and full compensation for their individual needs.
Leading Causes Of Road Traffic Accident Claims
There are various factors that can lead to and cause road traffic accident claims. Regardless of this, no matter what has caused the accident, a claimant must be able to prove that the person they are claiming against is in the wrong.
Here are some of the reasons that a road accident may occur:
The Weather – Snow, ice, rain and general bad weather can cause distraction and disruption on the roads, making an accident more likely to occur.
Negligence – Factors such as mobile phones, drugs, alcohol and music can distract and slow down reaction speeds, making driving more dangerous.
Recklessness – Speeding is a leading cause of road traffic accidents on UK roads, often leading to impairment and lack of vehicle control.
Maintenance – Poor maintenance of both the roads and vehicles themselves are contributing factors to many road traffic accidents.
What You Should Do If You're Involved In A Road Traffic Accident
Although ensuring your own safety and the safety of others involved is paramount, there are other factors to consider in the time following a road traffic accident.
For minor injuries, ensure that you make your way to the nearest 'Accident and Emergency' department to guarantee you get the immediate medical care that you need. For more serious injuries, an ambulance should be requested immediately and without hesitation.
Medical evidence is important to support any claim that is related to a road traffic accident. Therefore, even if you believe that your injuries are not that severe, it is advisable to seek immediate professional medical attention. Obtaining a doctor's certification with a date that matches the day of your accident helps to support a claim. This fact alone can stop the opposing party suggesting that your road traffic accident injuries may have been received at a separate event.
Ensure that you exchange information with the other party involved such as phone numbers, insurance details, names, address, and vehicle registration numbers. Also, try and take photographs of the accident scene and the vehicles involved where possible and if it is safe to do so as this will be important evidence should the claim go to court.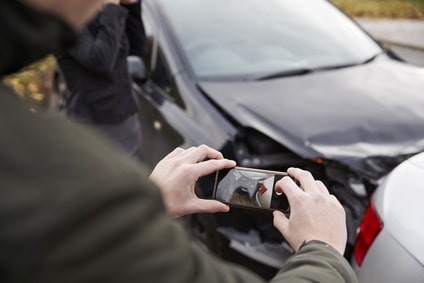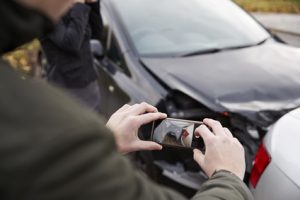 List the model, colour, year and damages related to the other parties' vehicle. Also, ensure that you record any information related to witnesses that you may later need to use in court.
Report the accident to the police and inform your insurance company of the road traffic accident as soon as possible.
Road Accident Claims Time Limit
Although you can legally make a claim within three years of the date of a RTA, it is best that you contact us or another reputable law firm ASAP in order to speed up the road traffic accident claims process and gather any information regarding the accident before it is forgotten or lost.
We can advise you and support you as much as you need as soon as you contact us, and start investigating on your behalf as soon as you have provided us with the information that we need. Any information or evidence is paramount to our investigation that helps to make your RTA claim a smooth process.
Starting A Road Traffic Accident Claim
Although after a road traffic accident you may be shaken up, it is important that you follow certain procedures to ensure your claim is successful, this is just one reason we'd advise speaking to our expert RTA solicitor. After you contact us and we have decided to proceed with your claim, we will gather all information around the road traffic accident in order to ascertain who is responsible for your injuries.
We will ask you to provide us with as much evidence and information as possible regarding your RTA. This may include hospital documentation, police reports, and personal details, proof of missed work due to the accident and doctors notes. All of this gathered information will help our road traffic accident solicitor determine what compensation are should claim for.
After we have established who is responsible we will work towards getting an admission of fault, this could save in court proceedings if received early enough.
In most cases during the road traffic accident claims process the amount of compensation received will be agreed with your opponent. If this isn't possible, then in most cases you will have to go to court. Our team will work with you every step of the way through court proceedings.
Will My Road Traffic Accident Claim Go To Court?
If we cannot obtain an admission of liability from the opposing party, the likelihood is still that your case will not have to be heard in court. We always work hard to try and get an admission of guilt without a case having to be heard in court, however, court is a possibility with any claim.
Will I Need A Medical Examination?
It is essential that you seek medical assistance as soon as possible following a road traffic accident. You will need to provide evidence of medical assistance in order to support your claim.
You will also need to attend a separate medical examination arranged locally to you. This is nothing to worry about as we arrange everything and is simply to determine the severity and extent of your injuries. It is however important that you attend this medical examination, as it will help our team to assess the amount of compensation that you may be entitled to with your claim.
RTA Compensation Amounts
The average compensation for road traffic accident will vary in accordance with the severity of the accident, the injuries you sustain, damage to your property and other various elements included. RTA compensation amounts typically range from several hundred pounds to several thousand pounds. Road accident involving fatalities would be substantially higher.
For a conclusive estimation call us to discuss your road accident claim so everything can be factored in properly. We are dedicated to helping our clients receive the best possible outcomes when it comes to both time and compensation for an RTA claim.
Don't hesitate to call us on 0800 652 1345 for road traffic accident claims advice andto discuss any aspects of your road traffic accident claim.