Last updated on October 5th, 2021 at 09:46 am
You may be able to start a horse riding injury claim when you have been injured because of somebody else's mistake or negligence. There is a certain amount of risk present in a sport such as horse riding and you may even be a highly skilled rider where you've taken all the precautions possible, but you could still be injured in an equestrian accident because somebody else slipped up either by mistake or they did not take due care.
If you are injured in an horse riding accident that was down to no fault of yours, you should explore your legal rights for filing a compensation claim.
Horse Riding Accidents That You Could Be Compensated For
When you take up horse-riding as a sport, you must understand the inherent risks involved. You are after all sitting astride an animal that could weigh up to 500 lbs and is capable of reaching galloping speeds of up to 40 mph. Add to this the fact that a horse has a mind of its own and could bolt suddenly at an unexpected sound and that increases the risk of a horse riding injury manifold. However, these accidents and injuries might be considered as acceptable risks of the sport and you may not be entitled to any compensation.
Equestrian accidents that you could claim compensation for include:
You are injured when a vehicle collides into your horse while you are riding on a public road.
You are involved in an accident at work or while competing in an equestrian tournament.
The riding stable gives you a horse that is not suitable to your skill level or even your riding style, causing you to fall off or get injured while trying to control the horse.
The riding stable provides you with riding gear ( saddle, reins, girth, bridle) that is defective or damaged.
The girth is not fastened correctly, causing you to fall off the horse.
You are crushed by a horse against the gate or wall while inside the stable.
A horse bites or kicks you while you are inside the stable.
You are injured in an accident that was down to poor management or lack of proper precautions while participating in a group equestrian activity.
You are injured while attending an equestrian event as a spectator.
Horse Riding Injury Claims And Compensation
One of the most common reasons why many people do not consider filing a horse riding injury claim for compensation after an equestrian accident is because they are not sure who exactly was at fault in the matter. Was it because the horse bolted without any trigger? Was it because the rider did not take proper precautions? Was the motorist at fault or were you riding carelessly?
The best advice you can get is to always consult with a personal injury solicitor if you are involved in a horse riding accident, even if you are not sure whose fault it was due to. An experienced solicitor will examine the facts of the case objectively and give you their expert opinion on whether or not you should go ahead and file a horse riding compensation claim.
To make it easier for you to file a case without any additional stress, our personal injury solicitors will work for you and process the claim on your behalf on a No Win No Fee basis. This agreement states that you do not have to pay any legal fees upfront while your horse riding claim is in process or if you lose the claim. You are only liable to pay if the court decides in your favour. The amount you will be required to pay will be a set percentage of the total compensation awarded to you which will be discussed with you before any commitment to sign with us is made. You and our solicitor discussing your horse riding injury claim will agree on this percentage prior to signing the agreement.
Putting Together A Solid Horse Riding Accident Claim
Winning a horse riding injury claim is not always easy. You need to provide our legal team with ample evidence that the horse riding injury was due to somebody else's mistake or negligence and was due to no fault of yours. Our solicitor assigned to your claim will help you build a strong case but for that there's several elements that can be vital. These are:
File a police report giving details about the horse riding accident.
Get photographs of the horse riding accident scene.
Get any contact details you can of any bystanders who may have seen the accident.
If there are any CCTVcameras in the vicinity that may have captured the incident, request for a copy of the recording so that you could submit it as evidence to strengthen your horse riding injury claim.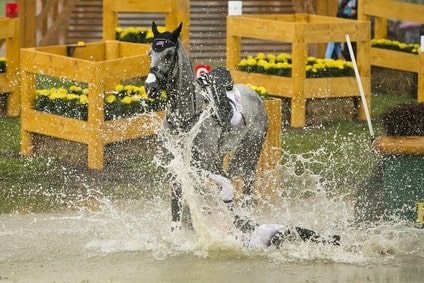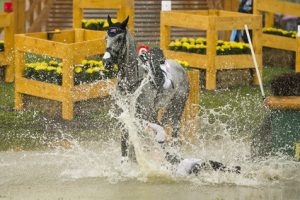 Many equestrian accidents result in serious injuries. Before you do anything else, it is always essential to get medical attention for your injuries. If you cannot get to a hospital, call an ambulance. Keep a record of all treatments and medications that the doctor prescribes. Also keep a record of all out of pocket expenses related to the incident as this will be included when calculating how much compensation for a horse riding accident you could be entitled to.
Calculating Horse Riding Injury Compensation
When calculating horse riding injury compensation you can claim for all medical expenses that you have already borne, including doctor's fees and cost of diagnostic tests, prescription medication and treatment for your injuries. In addition you can also claim for:
The projected cost of long-term rehabilitative treatment such as physiotherapy, occupational therapy and home-care nursing if necessary.
Mental trauma.
Loss of income, bonuses or promotions from having to stay away from work.
Cost of home or vehicular modifications to accommodate your disabilities.
Statute Of Limitations For Starting A Horse Riding Accident Claim
The statue of limitations for starting horse riding accident claims is three years. That means in order to get the compensation due to you, you must file your claim within 3 years from the date the accident happened. This is another reason why it is advisable to contact our personal injury solicitors on 0800 652 1345 and we focus on building a strong case and filing it on your behalf while you focus on recovering from any injuries you may have and attend to other commitments.